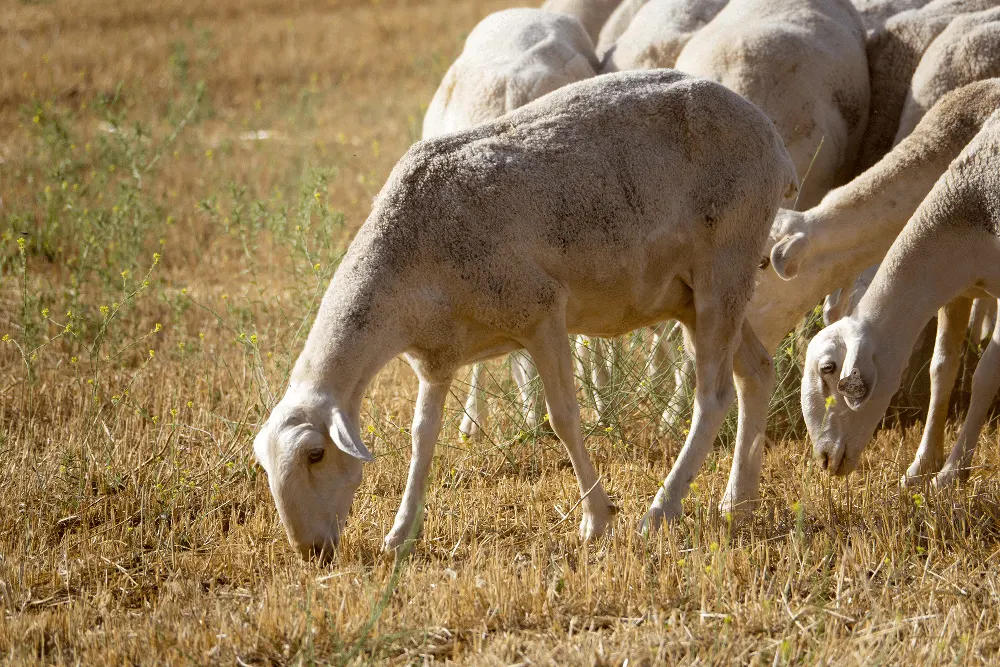 The CRDO (Regional Board for Designation of Origin) Manchego Cheese Foundation participates and collaborates in genetic improvement programmes, which are the responsibility of the Manchego Breeders' Association (AGRAMA). The objectives are the following:
To this end, the global milk control programme uses techniques such as artificial insemination, genetic evaluation, genomic selection and DNA testing, among others.

Another important function of AGRAMA is the management of the Genealogical Record of the Manchega sheep breed, which is an essential tool for the characterisation of a breed within the livestock population. To do this, it uses morphological qualification as well as parentage and genealogy. At the end of 2020, more than 175,000 females and 4,000 males from 154 farms were registered, almost all of which are registered in the Manchego Cheese PDO.
In addition, the Foundation subsidises the purchase of sires for the genetic improvement of livestock farms registered with the Foundation with a significant amount of money.